Step 1: Grab the bar on the far right side and drag down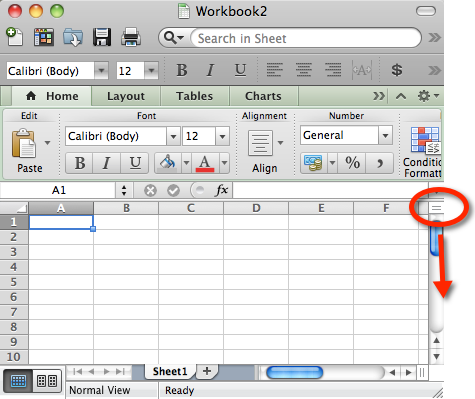 Step 2: Drag until the top bar to below the cells you want frozen at the top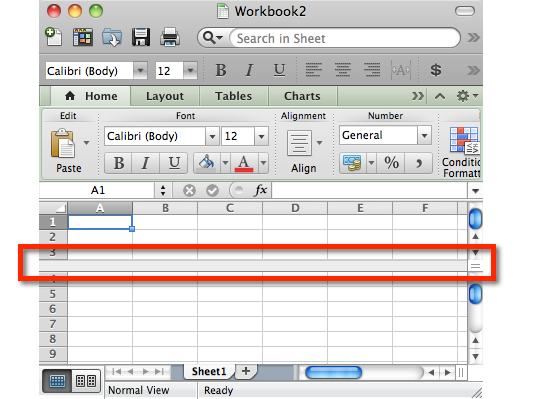 Step 3: Grab the bar on the bottom right and drag to the right.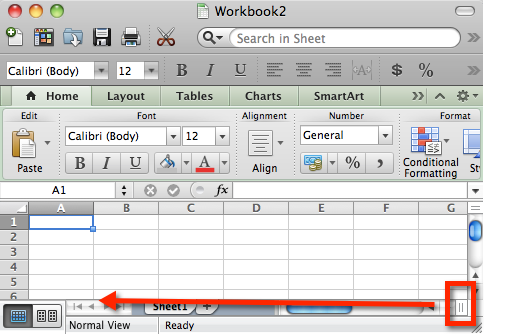 Step 4: Drag the bar until it is to the right of the cells you want frozen on the left.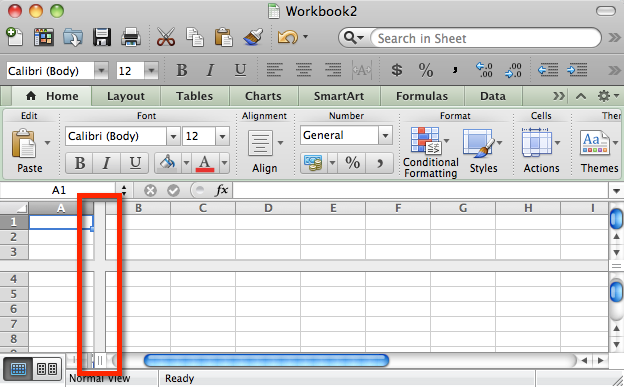 Step 5: Freeze the panes. On a Mac go to the Window menu and then select freeze pane. On a PC, you'll go to the View menu. One nice time saver on the PC version is it has the option on the View / Freeze Pane menu to freeze the first row and/or the first column.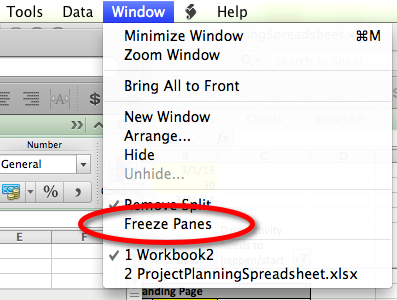 UPDATE: As a response to this post, my friend Michelle asked how to make the same rows print at the top of every page. Go to Page Set-up and select the "Sheet" tab. Click the strange button to the right of the "Rows to repeat at top:" box and then select the row(s) you want. The option to repeat columns on the left is right below if you want to do that.